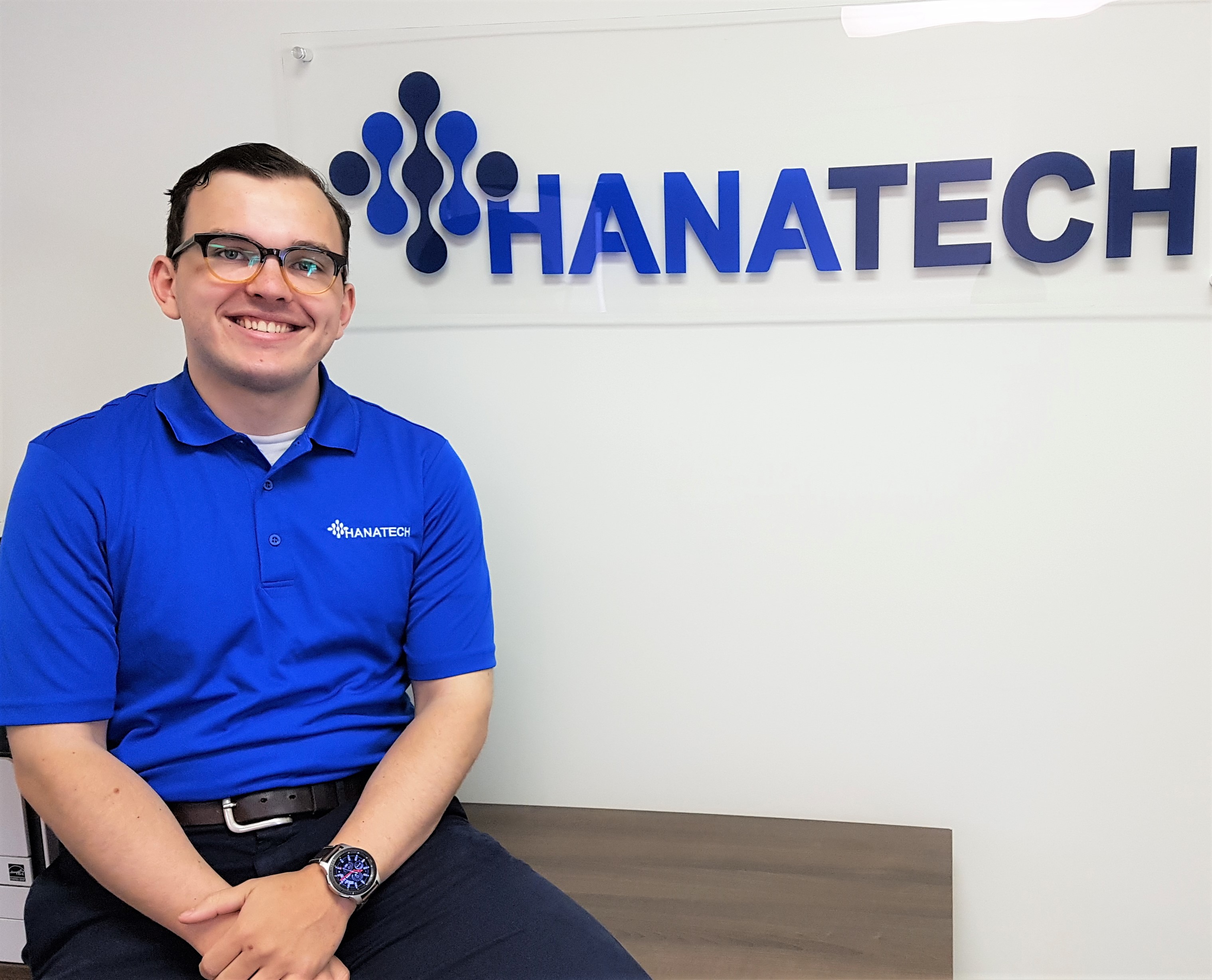 Alec Jardine joins Hanaetch as Account Manager
Alec Jardine joins Hanaetch, excited to help the business grow. 
Alec Jardine is the latest Hanatech recruit to join the team, stepping into the role of Account Manager focusing on business development and client relations.
A native of Prince Edward Island, Alec earned a Bachelor of Business Administration degree from Memorial University, in St. John's Newfoundland. From there he made the typical pilgrimage to Toronto, landing his first career role as a Sales Admin for national eyewear distributor, Centennial Optical. In his role Alec worked daily with large retailers such as Walmart and others, scoping needs and fulfilling a range of requirements.
Like many who grow up in the Maritimes, the ocean breeze and fresh air were calling Alec closer to home, and he boomeranged his way to Halifax. Once here, Alec stepped into a residential sales role with Bell Aliant.  "Obviously that type of job is challenging for many, you need to learn how to break down barriers and make a connection with people really quickly.  I learned a lot especially how to build a rapport with someone you've never met before."
At Hanatech, Alec will work closely with Scott Eckstein, Sales Manager as they grow and expand our sales and account management function.  With a portfolio of IOT Solutions catering to different market segments, opportunity abounds. "I'm really excited to join Hanatech at a time when the business is poised for growth.  It is an exciting time for technology and especially IOT businesses. I'm looking forward to doing my part to help the business grow."
In his spare time, Alec enjoys the outdoors by hiking, fishing, and kayaking, and has begun to dabble with another hobby – photography, and videography.