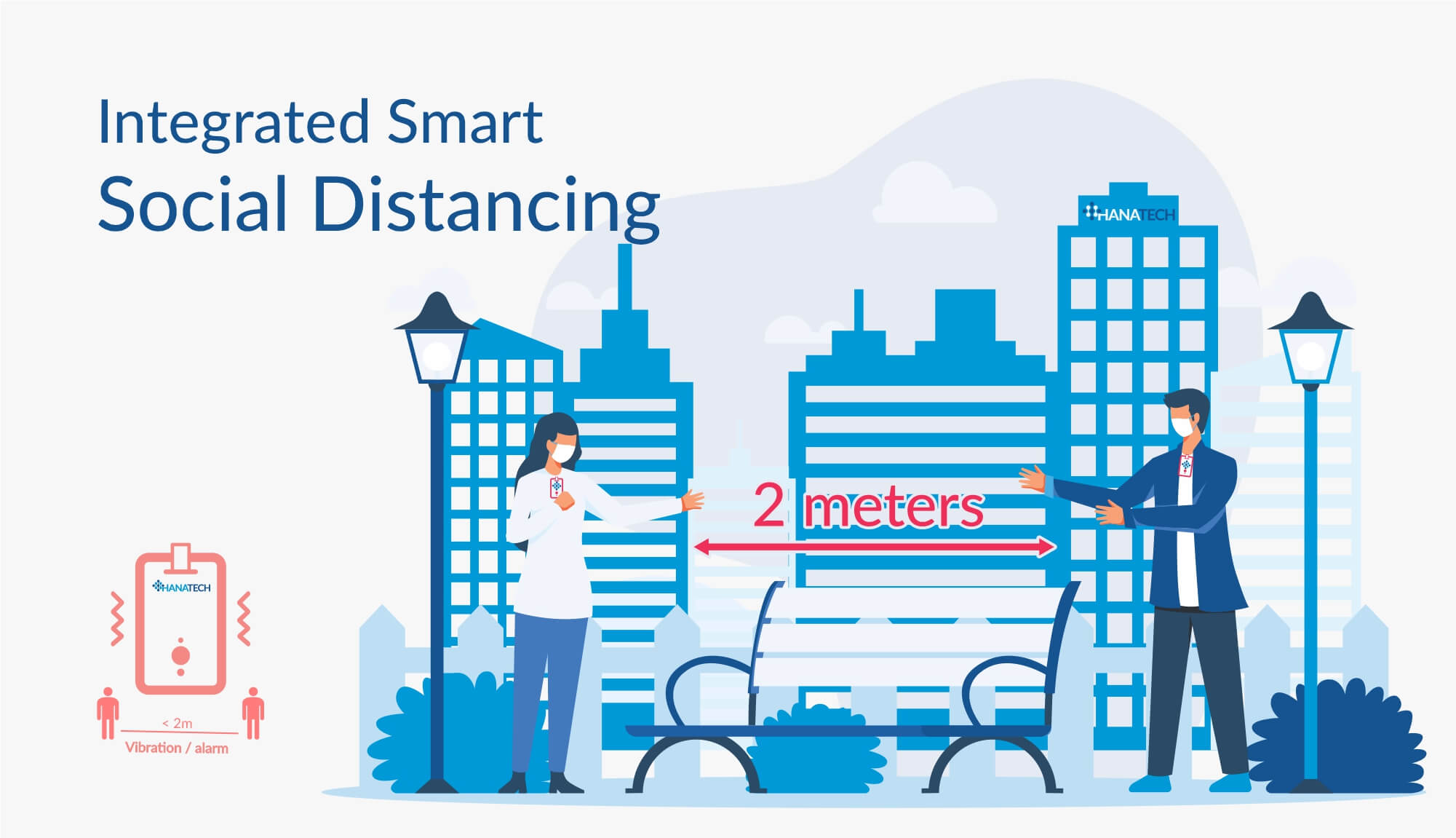 Integrated Smart Social Distancing
At Hanatech, we have developed an automated contact tracing solution aimed at helping maintain social distancing rules provided by health practitioners but also to make it easier to trace interactions and reduce community transmission.
Although our solution cannot stop the spread of Covid-19 but it helps identify everyone who may have come in contact with diagnosed infected persons swiftly and accurately. Our solution is customized to beep when employees or people breach 2m distance rules and can be customized to meet individual business requirements.
Benefits:
Reduced risk through quick communication
Notifications when people breach 2m social distancing requirements
Database storing information of interactions between persons
Improved productivity by minimizing work to identify affected persons
Streamline contact tracing Process to act quickly & effectively
Without  you and your insights, it would be impossible to create the right product for you and your business. Hence, we would to request 30 minutes of your time to discuss this new novel solution and how it would be beneficial to your business. You can also learn more about our Covid-19 prevention products at https://hanatech.ca/iot-solutions/hanatech-covid-19-solutions/. Looking forward to sharing these solutions with you.