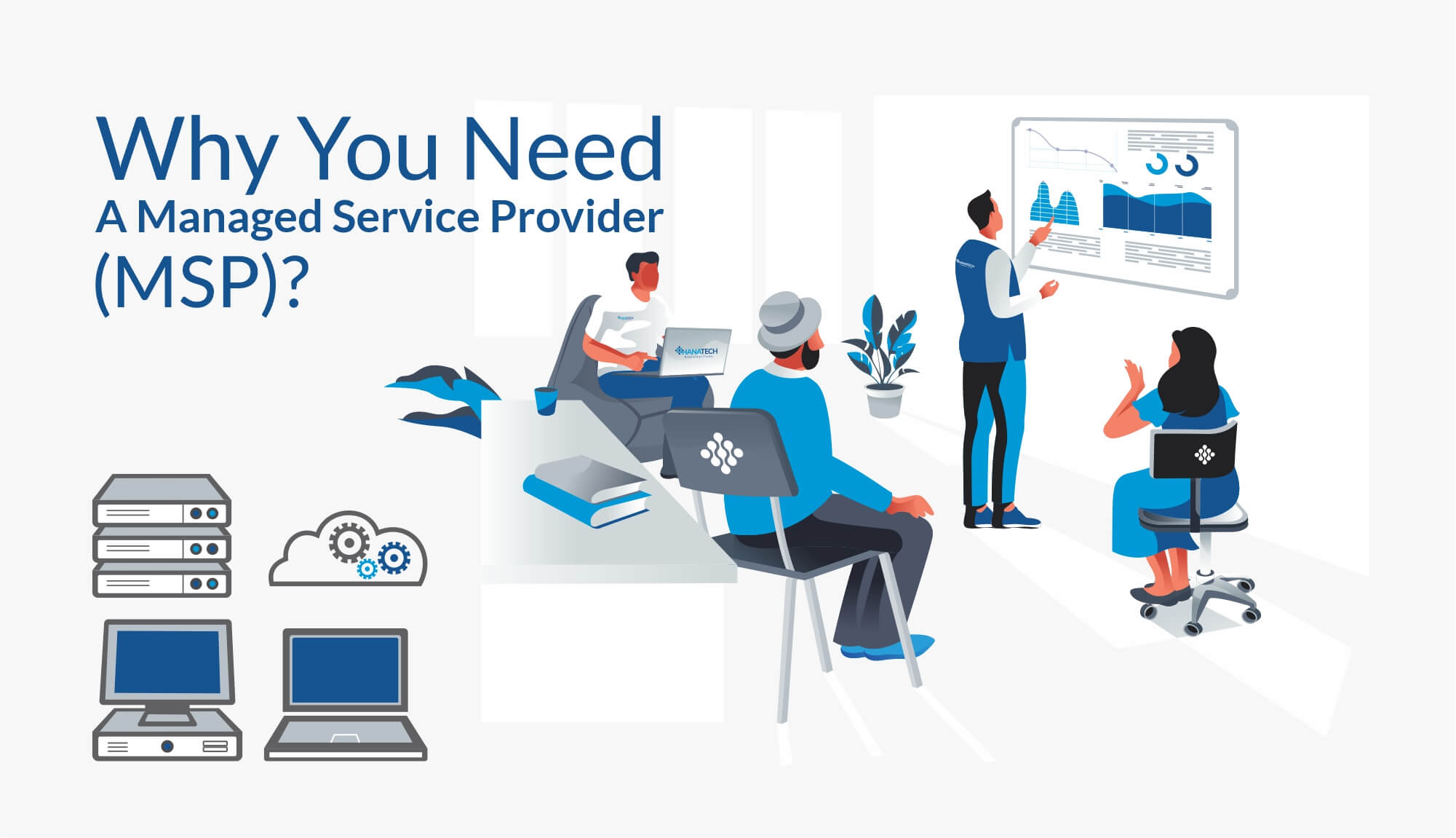 Why You Need A Managed Service Provider (MSP)?
 Did you know that in a recent technology survey of 1000 companies in North America & Europe, 44% of businesses planned to increase IT spending budget in 2020 and the most common factors for this change in North America as reported by respondents include: need to upgrade outdated infrastructure (71%), increased security concerns (50%) – Spiceworks
Many small and medium businesses usually operate on a strict budget and do not have the luxury of resources to meet all operational IT needs. From affording servers to hiring the needed staff to maintain them, this is hard to accomplish. Although, they sometimes make it work, this usually occurs with a compromise to quality. Hence, some of the problems that are faced which include: downtime, security issues, limited support and reduced productivity. Outsourcing these activities to a reputable Managed service provider helps avoid all issues earlier mentioned.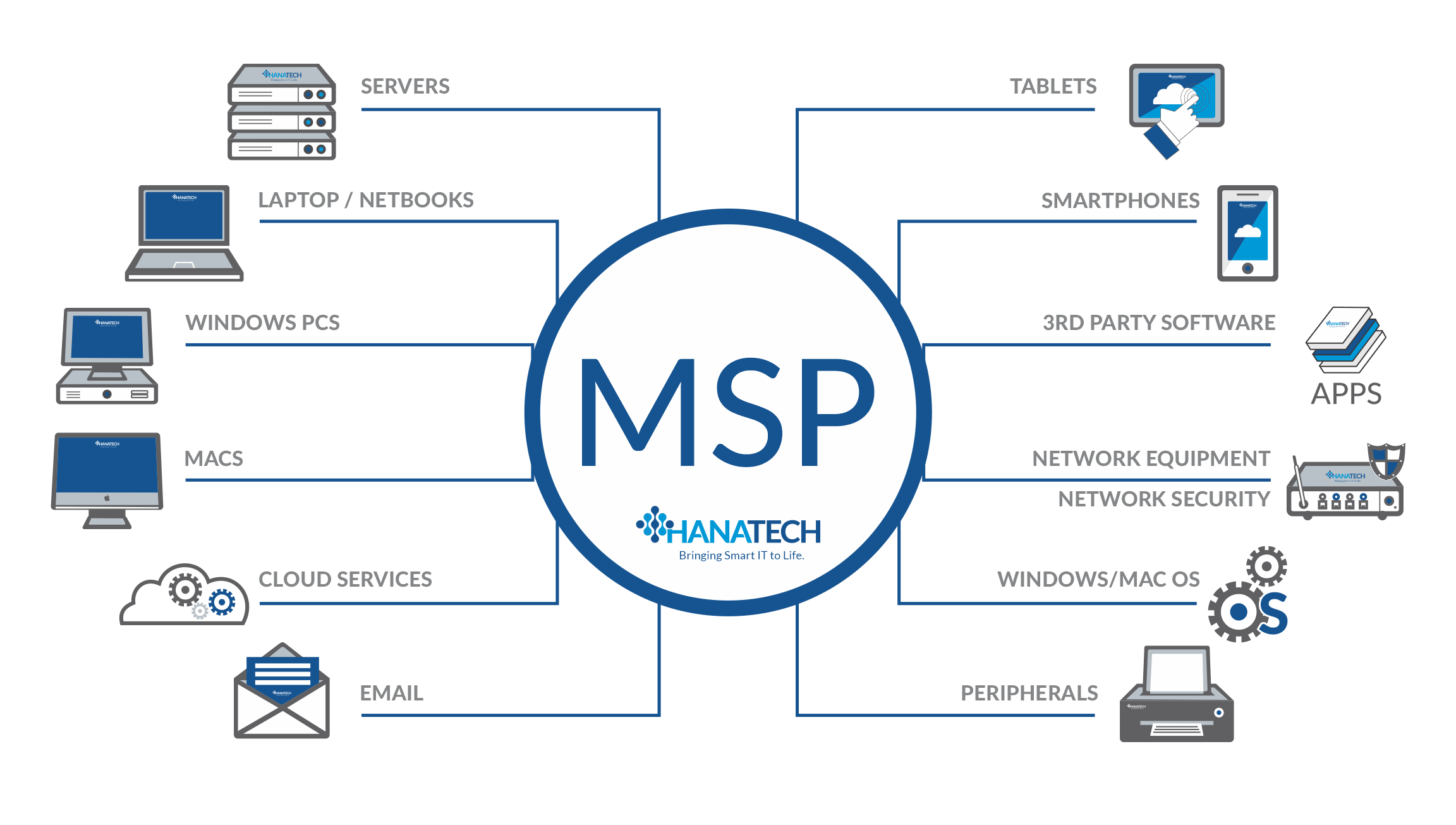 A managed service provider(MSP) is simply your network administrator, security consultant and disaster recovery expert, all in one to manage your IT infrastructure and user systems.  Your managed service provider maintains and manages all needs of your IT infrastructure for only a fraction of the cost of purchasing equipment for which you will be responsible for servicing and maintenance. This increases your operational costs which can be better directed to better revenue producing activities. This benefits your business as you only have to focus on your core competencies and business goals while your MSP manages your IT infrastructure.
Working with an MSP provides you the opportunity to also transform your business model from capital to operating expenses. IT equipment are expensive to purchase, and take time to set up. While this take on a huge part of a company's budget, competent personnel also needs to be hired to manage them. Organizations have different needs that have to be met and operating expenses provide an avenue to achieve them. You only pay for the required services you need. It is a flexible business model which affords you the chance to increase your services from your MSP as your needs change. There are many benefits of working with a MSP beyond transforming business model and financial savings.
MSPs help you save money and time spending on expensive IT equipment and new hiring. You don't need to buy expensive servers, other equipment and hire needed staff to manage these infrastructures. A MSP will provide the same services but only for a little of what it costs to hire and buy equipment. This results in improved profit and productivity for your business
Network downtime, slow systems, security breaches, hardware failure and software issues are concerns that frustrate company productivity. By working with a MSP, you will be proactively trying to prevent productivity issues. This is because at Hanatech we will actively monitor your network operations for any issues that could contribute to decreased productivity and resolve them before they result in devastating incidences.
In the long term, you have a much more secure network which is less vulnerable to cyber security risks. Regular checks are carried out for breaches and upgrades carried out as agreed in your service level agreements.
Access to customized services. You can select a variety of different services you need for only a small fee. Some of these services include: cyber security, remote support, disaster recovery, device management and cloud services. This provides you the opportunity of flexibility for your business helping you scale up or down as your business need change with time. You can also integrate new solutions as the need arises
Data backup and recovery is also a key benefit. It is important to backup but the storage location protection is just as important. Worrying about it takes away productive time that could be directed at your core business competencies. It is difficult to know when your data or network has been compromised. With your MSP regularly monitoring your network, this is recognized and resolved. Your data can be easily restored and recovered in quick time without resulting in long periods of downtime
Contact us today for a free custom quote and information on how to enjoy the benefits of working with one of the top of Managed service providers in Atlantic Canada.