Hanatech Sub-Metering Solution
In a report from National Science and Technology Council on Submetering of Building Water and Power Usage, it was found that:
"Numerous case studies provide evidence that the ROI [on installing submeters] can be significant…Further, submetering provides the necessary infrastructure for more advanced conservation and efficiency techniques."
It is mentioned that the saving can be up to 45% in energy cost. Four components are shaping the saving as below:
Installation of Meters: Due to short-term behavior changes in consumers after installation, 0-2 percent decline in energy cost was observed.
Bill Allocation: Another 2-5 percent savings was noticed once tenants were billed on their own use. Direct feedback from occupants use helped them change their energy related behavior as well.
Building Tune-up and Load Management: a 5-15 percent saving was seen with some minor improvement on the way consumers were using their appliances or run their operations. Awareness about peak demand and multi-scheduling of the devices at less cost rate times were she reasons how the energy cost decreased.
Ongoing Commissioning: Another savings of 15-45 percent was observed with ongoing improved awareness via reports and more insight in the energy behavior of the operation, ongoing identification of simple operations, maintenance improvements, and continuing management attention were some metrics caused the huge saving.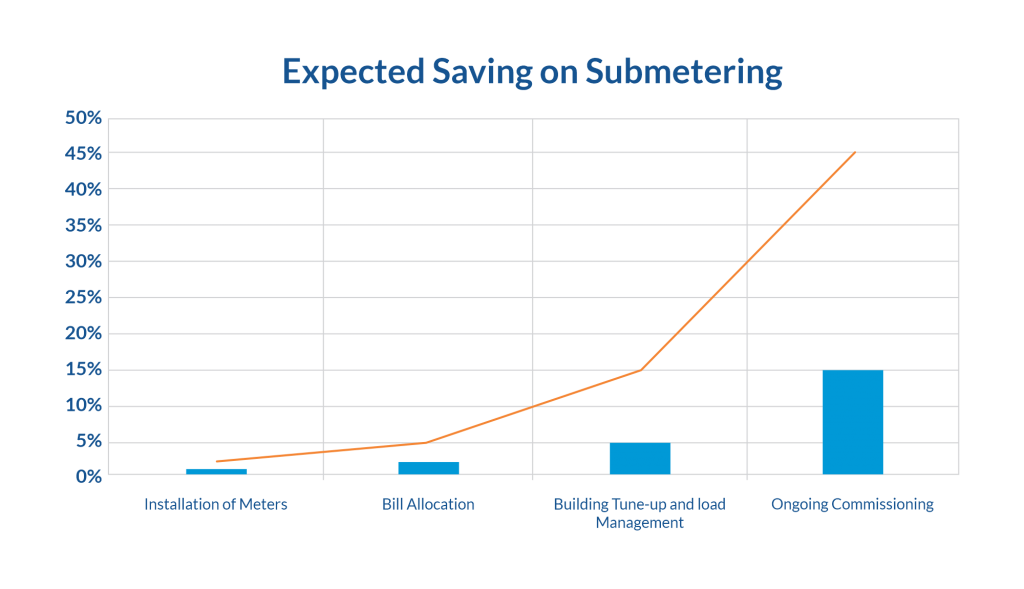 Hanatech (Proud IoT partner of Bell) is honored to introduce sub metering solution based on smart metering technology.
Read more: